SPICE AND FRUIT TASTING TOUR
What's in a visit to a spice and orchard farm without getting to know about the exotic spices and fruits grown there? Belize Spice Farm and Botanical Gardens doesn't let you down and enthralls you with a tour of the spice farm and the orchards. This tour is specially designed for fruit and spice lovers everywhere. A group of 3 or more guests may reserve the tour. The spice part of the tour takes you through allspice, cinnamon, nutmeg and vanilla blocks. While on orchard tour you will have a chance to see rare exotic fruit trees.  It is a walking tour which is accompanied by a friendly and knowledgeable tour guide who makes the tour interesting and informative by giving you info on the exotic spices and fruits found on our farm. The duration of the tour is 1.5 to 2 hours.
Introduction
A brief presentation by your guide about how the spice industry influenced world history and how Belize Spice Farm got started.
Visiting Spice plants
While walking through each block, guests will enjoy seeing plants that produce spices used in everyday cooking. The aroma of allspice, cinnamon, clove, nutmeg, and vanilla is very pleasant and enjoyable. Your knowledgeable guide will be with you answering your questions and explaining the culinary uses of each spice. You will learn the long process of producing vanilla, how cinnamon is extracted, why Nutmeg is called 2 spices and why allspice is so popular in many cuisines. We produce high-quality Tellicherry pepper here in Belize.
Orchard Tour
Walking through the orchard full of fruit trees is a very relaxing and enjoyable experience for fruit enthusiasts. We make it a unique and unforgettable experience by having exotic fruit trees from many parts of the world. Some of the fruit trees that adorn our 2 orchards are lychee, rambutan, anjili, amla, Surinam cherry, araca boi, mulberry, rose apple, star apple, velvet apple, wax apple, tamarind, sour sop, sapote, Jamaican cherry, beriba, elephant apple, noni, carambola, bilimbi, lupi, acke, star apple, jack fruit, bread fruit, passion fruit, miracle fruit, citron, bael fruit, Tropical almond, balam ,calabash, cashew, jujub, pomegranate, avacados, camphor tree, neem tree, cannistel, Tropical black berry, tassel berry , mangostien, carabhogia, varieties of mango and many more.
Tour ends at the Lotus road followed by a short walk under the beautiful flowering arches back to Cinnamon Hall where the guests are offered a complimentary fruit drink and take part in fruit tasting.
Tour Details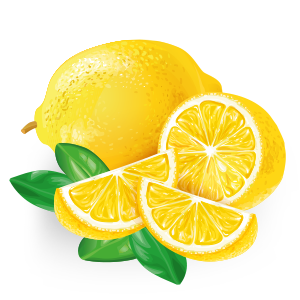 Visitors from Foreign countries US $25  |  Belizeans BZ $30  |  Children below the age of 10 half price
You are welcome to visit our spice and gift shop and may order delicious meal prepared using spices grown on our farm.